Observation and Deterrence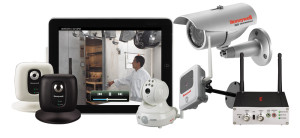 Installing video surveillance systems at your Maine business can help protect your employees and customers, and secures your premises and property.
Video surveillance and closed circuit TV are widely used as a deterrent to property crimes and to secure entry and access to specified areas within your business facilities. Today's technology is easier to use than ever, allowing you surveillance capabilities from wherever you have access to the internet, via computer, tablet or smart phone. High resolution cameras and digital recording provide the best opportunity to verify access and provide evidence if there ever is a breach.
Benefits
Provides a sense of added security for your employees and customers
Provides the police a better opportunity to deliver public safety