Feel Secure and Live with Less Worry
"My son left the house and forgot to arm the security system – and our house got burglarized. I have a whole new appreciation of the value of our security system…" — Cunningham Customer, Steve P. of Cumberland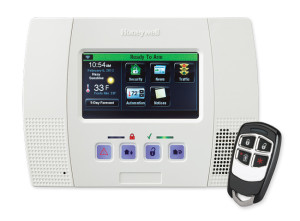 Home intrusion and theft understandably leaves most people with a very uncomfortable sense of being personally violated; which can stick with them for weeks, months, or even years. Deadbolts only go so far. A monitored home burglar alarm system from Cunningham Security will give you the peace of mind you deserve when you're at home and when you're away. Our burglar alarm systems include:
24 hour monitoring
Immediate phone contact from our monitoring team
Rapid dispatch of police/security personnel
Call Cunningham today for a free quote on a hard wired or wireless burglar alarm system to protect your family, pets and property from intrusion, theft and damage when you're home and when you're away.
Remember! When you're away, make sure your yard is kept up, newspapers and other deliveries are stopped, and you have at least one lamp inside your home on a timer.